More Updates!
Either this week has just been very productive or my project is just too easy. ;) Here is another click of the Cat Sampler.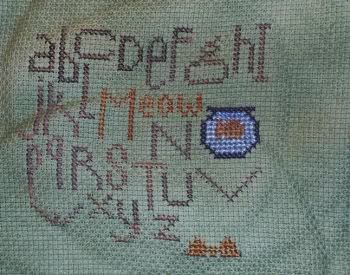 I'm glad to be getting to another color, the brown was getting boring. I'm making this a ginger kitty, we will see how that goes. :)

Greg has been stitching away on his Calla Lilies and they look great. He's always so good with these big patterns.




Thanks to everyone who's been stopping by and leaving comments, I really appreciate the support! Enjoy your day! :)