Happy Merry Thanksgiving Xmas Day
LOL This time of year it's can get quite confusing as to what holiday we are celebrating in the USA. It's officially turkey day month (Thanksgiving), but everywhere you go all you see are Xmas decorations, advertisements and Santas waiting for the kiddies. Now don't get me wrong I like Xmas, love the decorations and Santas...but starting to celebrate it BEFORE Halloween is just not right. ;) Poor Greg has been so over commercialized by Xmas that I have a hard time getting him to even want to celebrate it. I try to explain that it doesn't have to be about shopping and gift giving, but he doesn't seem convinced especially when we went to Walmart the other night and saw this: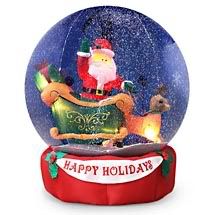 Doesn't look bad does it...till you realize that it's at least 8 or 9 feet tall! I thought it was kind of kewl, you attach a blower and it blows fake snow around in it just like a real snow globe, but Greg was horrified and told me not to get any ideas... LOL Anyhoo for those of you who asked about my Thanksgiving decorations, go here to have a look: Thanksgiving

Here's another pic of Happy Xmas, I should be done but got to doing other things.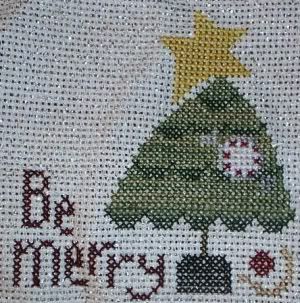 Greg is making good progress on his lilies, but is going to have to stop to do some Xmas presents: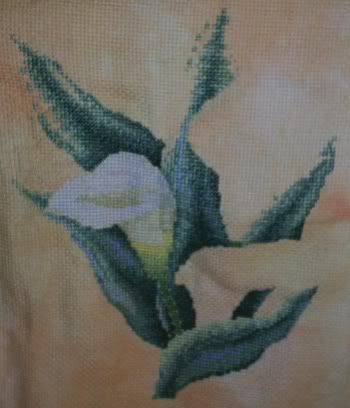 Thanks again to all of you who stop by and leave comments, I greatly appreciate it! :)