Happy All Hallows Eve!
Look I'm back and so soon! :) Thanks for all the nice comments from last time, I appreciate them. :D
Greg has a new post at his blog
The Bent Needle
I promised I'd post a pic of his finished Evangeline. So here it is, finally!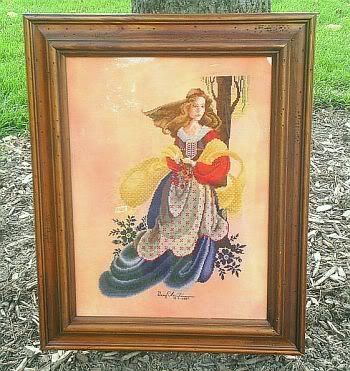 It looks so fantastic, no picture can ever do it justice. :D And now he's working on a new project for me, you can see a glimpse of it on his blog.
I got my African ladies all framed up. These are special gifts so I had to do something special. Let me know what you think.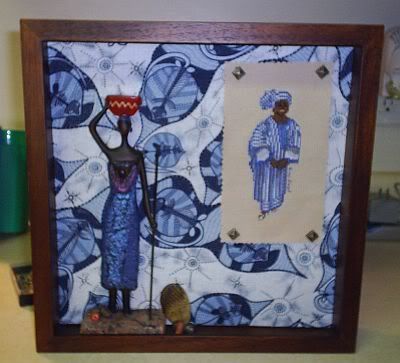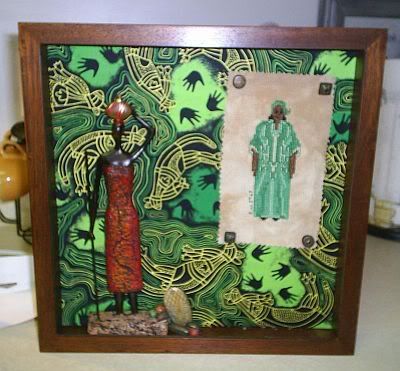 I used shadow box frames because I had found these nifty African statues that I wanted to use in conjunction with the projects I stitched. Well with Greg's help we managed to get everything combined into a shadow box. I found these cool fabrics for the backgrounds at at local quilting shop called the Cosmic Cow (no I'm not making that up). I also glued some extra beads just to jazz it up a bit and it all just came together. I can't wait till I gift them to their new owners. :D
I have made amazing progress with my Trick or Treat project, it just started to flow along!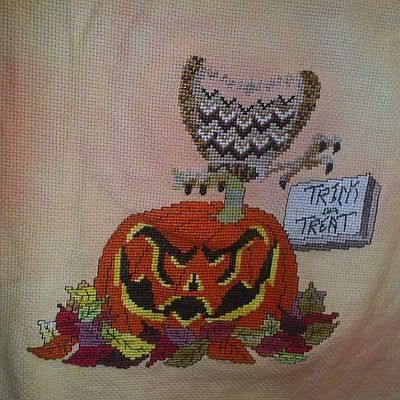 I am about half way done with the owl and I think this project is just so fabu, I love it. :) I did change some of the colors because I didn't have everything that the pattern called for, but it worked out. Glendon Place makes some great patterns I may have to get some more down the road. :D
And lastly! I hope you all had or are having a great Halloween! Here (for Lili) are a couple of pics of my house decorated. This weekend it transmorphs into Thanksgiving. ;)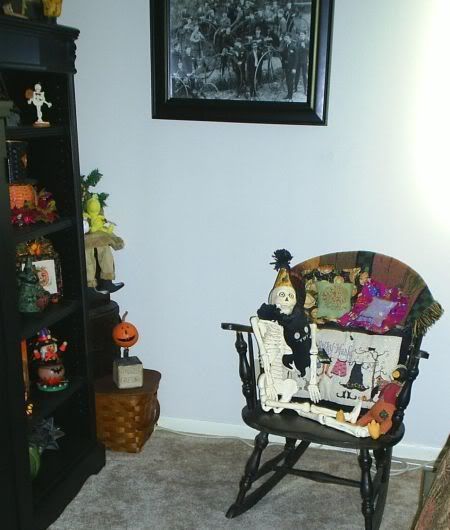 And in case you think you are seeing things, YES that is a skeleton with a party hat on sitting in my rocking chair holding an UGLY bat. ;)