Still Alive!
Believe it or not I am still out here! I have to apologize I just don't have a lot of time lately to do the blogging thing. I do try to get over and read everyone's blogs but I don't have time to leave comments, which is a bummer. I do have time to work on my stitching which is a good thing as it's the only thing keeping me sane. LOL
I did finish the Healing Hands project, that border was a pain though. LOL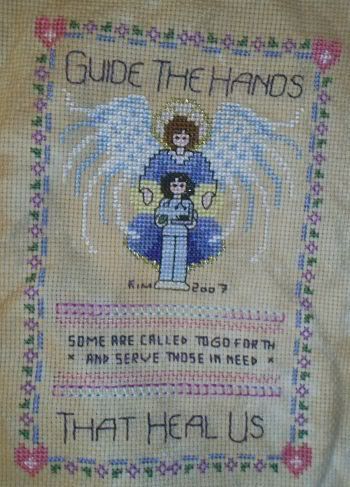 But like I said the border really makes this project and it was worth the headache. :D I hope the person I made this for likes it.
Greg made this freebie pattern, not sure of the name: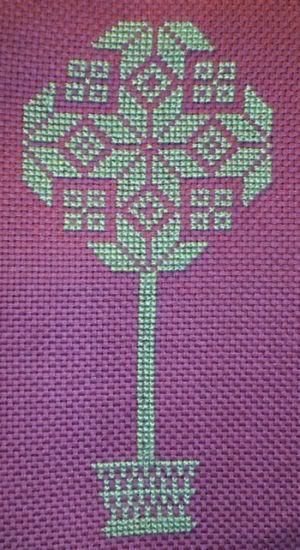 I'm not sure what the count on this fabric is cuz he got it as a scrap, but he stitched this OVER ONE! He kept saying "I have a headache, I don't understand why..." Well, DUH. LOL, LOL Didn't it turn out great? He's such a great stitcher, I couldn't have done that.
I am now working on this La D Da pattern: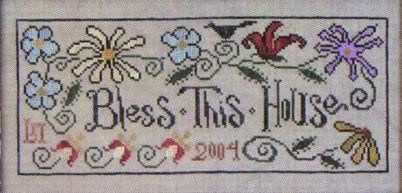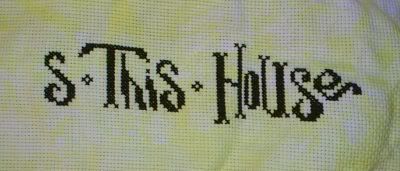 This is my progress so far. I am stitching this on 18 count aida that I dyed with Curry powder. I am finding that I like 18 count fabric a lot, but this curry dyed fabric is neon yellow (or so it seems). It can be a bit hard to look at while stitching, but I love the colors of the threads on this they just pop.
Not much else going on, except work, work, work. LOL At least the weather has warmed up a lot! And the trees are leafing out and we have daffodils, etc. It's sort of a shock to the system to have spring here at last.
I think this weekend Greg is going to drag me to a stitch night at the local stitching place. They have these every few months. It's a potluck, what to bring? hmmmm But I get the feeling I'm not getting out of going to this one. LOL I know, you are thinking it sounds fun, but I am terribly shy around new people so these things are difficult for me. I'm trying though. :D
Okay, back at it! Hope your week is going great!