Space Time Continuum
I have been sucked into a place where time has ceased to exist it's called...work. And when I came shooting out the other side the calendar said it's the end of JUNE. Now I distinctly remember it being April just a couple of days ago...right? (big sigh) Okay gotta work on this whole keeping up with what day it is....
The sad thing is that I'm still not getting alot done. At least at home. I've done quite a lot of things at work. ;) Hey! That's my story and I'm sticking to it. :D
So here's what I've been doing (at home)...mainly, just becoming one with the couch. This is not an unpleasant experience I assure you.
I have also worked a bit on stitching, just a bit, it's just such an effort to lift my fingers. LOL
Here is my finished sunflower pillow: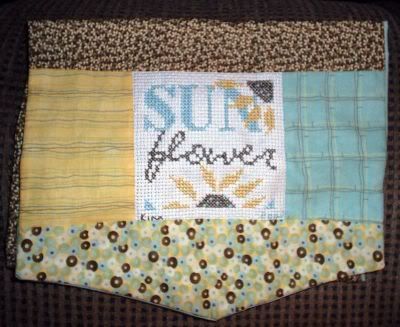 And here is my progress on "mom":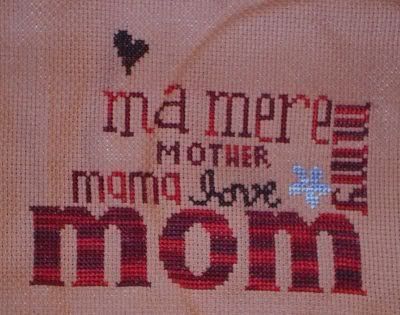 Actually I have quite a bit more done on "mom" than this but I have been too lazy to take a recent picture. It's definately L-A-Z-Y month. I just can't believe we are half way through the year (again). We need to pass a law that the warm months are not allowed to speed away this quickly!
Not much else going on so off I go to try and get busy. :D Have a great weekend!