Almost...

Famous?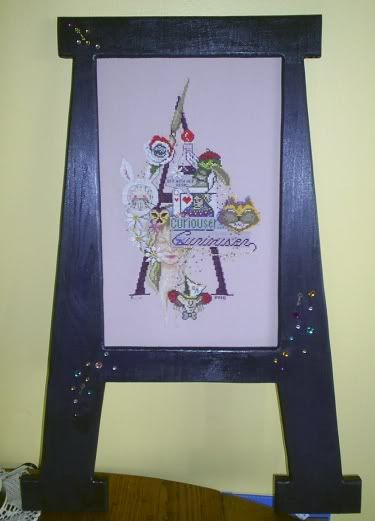 The other day, inspired by one of the comments left about my Alice project I decided to email the designer
Lynne Nicoletti
. I sent her a short note telling her about how much I enjoyed the project, how the frame came about and included pictures. I thought "Right I did it and I'll never hear from her." But, much to my shock and awe, she wrote me back straight away the next day.
She told me how much she liked the frame and how much she enjoys getting comments from stitchers and lots of other nice compliments that left me feeling pretty good. :D But then towards the end of the email she said that she is currently working on a new newsletter and would I mind if she used my pictures in it. MIND...MIND? I nearly fell out of my chair in shock! Of course I told her I would love it! So now I am "almost famous". LOL, LOL
Hey, everybody deserves their 15 minutes. (bahh ha ha)
Have a great weekend!