Winding My Way Back
It's funny how it takes a while to get back into the swing of things when you've been off work for a week. Plus it helps when Blogger decides to cooperate. ;P
We had a great time last week just kicking back and relaxing. Didn't do much but had a great time doing nothing. :) We went to an unusual shop in Des Moines that sells tons of cross stitch. I'm not kidding you they had more patterns in one place than I've ever seen before. It was a lot of fun to sort through it all and we bought way more than we needed. LOL We even took time to sort out all our growing piles of stash and organize it. That was quite the experience. LOL
I also got Greg's high wheel bike framed, below are some pics: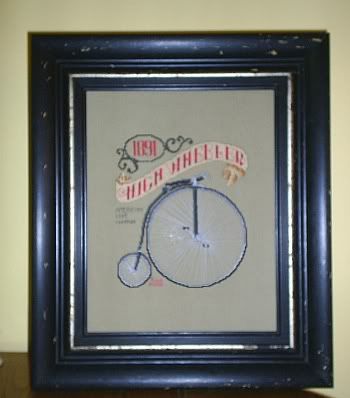 Love this frame, it added a lot to the project!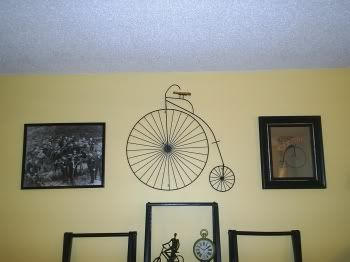 Here's where it hangs now!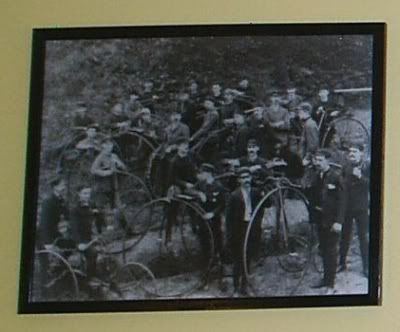 And here is a picture that Greg found years ago. It's the Omaha Bicycle Club out for a ride with all their high wheelers. Not sure what year it is, but has to be from 1890's or so. This is a great picture! It's fun to see how much bicyclers from the past loved their bikes.
I also worked on Forever Friends, here's an update: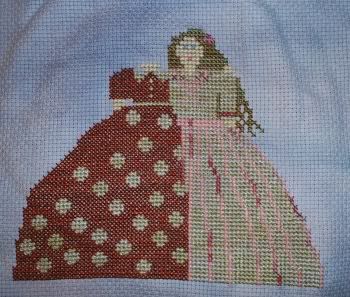 I added the head and hair to the girl in the mulberry dress last night, so it's coming along nicely.
The weather is getting so nice! And it looks like everyone has been busy while I was gone, so I need to catch up on blogs. Hope everyone is having a great week. :D