Black Cats at Midnight
Wow, it's Monday already...why do weekends just fly by? :D
I am now onto the third block and it's going very well! The colors are a lot more appealing after all that orange.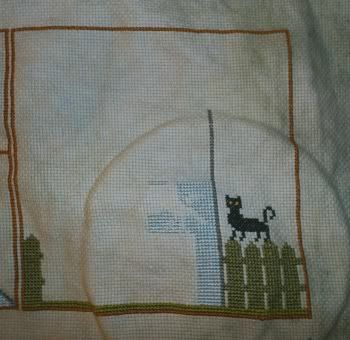 I finished that cat about midnight on Saturday. We were up stitching and watching Underworld Evolution and after it was over I switched over to BBC America and they had the pilot for Hex on. I had heard about the show, but had never seen it. Very interesting. I will have to give it a look, as it is on Thursdays here.
I still think the border is the thing that takes the longest for me...counting all those stitches and getting it right. I went ahead and stitched the outline of block four so I would be that much ahead when I get too it. Here's a pic of all four blocks: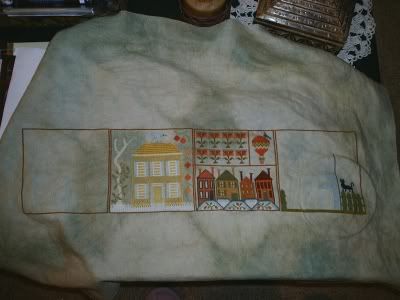 I like how it's looking so far! :D
I also finished up the pillow of the Forever Friends project by La D Da. I struggled with what colors to use and bought several different things before I "accidentally" settled on this purple. I had definately liked the blue floral print but couldn't find a suitable coordinating color. This purple I bought to go with something else and then decided it worked perfectly with the project.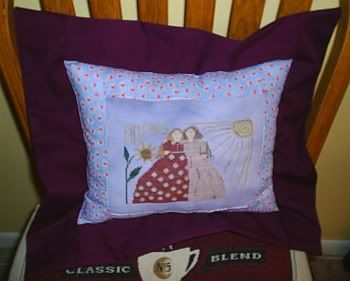 The days are getting HOT here, we are signing up for a pool pass today. I think we will be taking advantage of some dunking* time to beat the heat! :D
* You know what they say... I used to skinny dip, but now I chunky dunk. LOL, LOL