Just a Quickie!
Been having weird problems with Blogger all day so that I didn't get to do the post I wanted earlier. So here is a quick update of my progress on house 3. It's not going nearly as fast as the others but that's cuz I haven't had as much time to dedicate to it. I hope to get a lot done this weekend. Although I will admit that the vine on the side of the house is mega slowing me down. ;)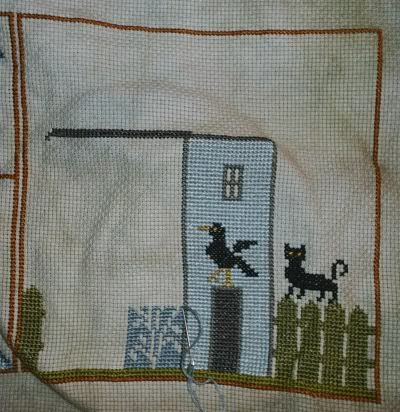 I have to say that I do like the colors of this block a lot, very soothing. :D
Hope everyone has a great weekend!