A Whole Neighborhood
Finally! I got the middle row done! Whew! That was a task and a half. Seems it's taken forever to get through these first 4 houses. But it is looking good. Here is the latest finish: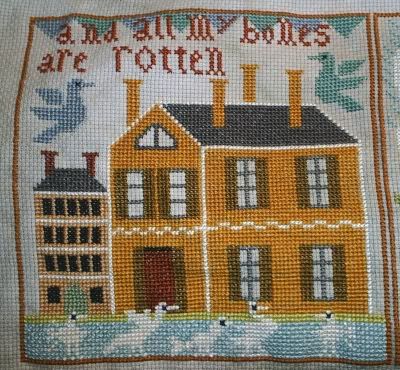 I think this is my favorite of all 4. The blue house is nice, but this one just has something about it that I like. I think that I am going to spend the time to put in all the blocks before starting the next house. It will take a bit of time, but it will also be out of the way and with the first 4 established it won't be as hard to get the rest situated.
And because someone was curious to see what the whole thing is looking like: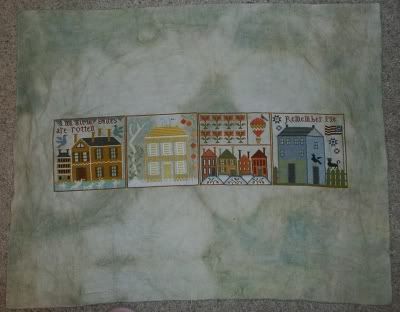 I think that when it's all done it will be very impressive. Right now I'm just a bit overwhelmed with it. ;)
We went to see Pirates and I wasn't a bit disappointed! Johnny Depp is epic, I think this is the best character I've ever seen him play. He just seems to enjoy it so much. It was a hilarious show, LOVED the story and LOVED the ending. Can't wait to see the next one out in 2007. The critics can rag it all they want but I thought it was *better* than the first one. :D