The Forgotten
I couldn't believe that I hadn't taken a final pic of the 6th block of HoHRH that I finished. Scandalous, just scandalous! LOL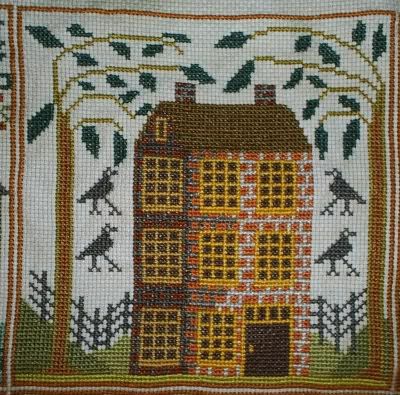 It's sad, but true that every time I finish a block I declare that this is "my favorite one". Maybe it's just that I'm so glad to have one more finished? Anyhoo, this one definately looks great with the addition of leaves to the trees.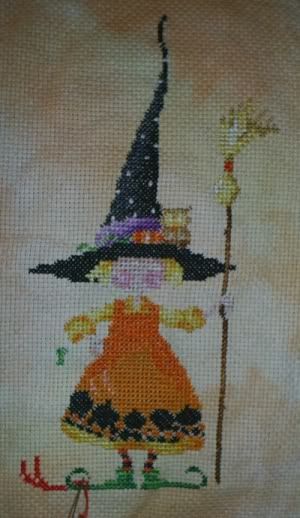 Here is Greg's witch with feet. She is just so cute! I can't wait for her to be finished so I can make her into a pillow. :D
Thanks for all the nice comments! I really appreciate them! I get a bit discouraged about HoHRH at times as it's such a big project and it's hard to appreciate it when you have it sitting under your nose for hours at a time. There is a lot of satisfaction in finishing off each box and then the rush to start the next one. ;) I will be at once sad and estatic when I finish the last stitch of the last box.