Let's Go Trick or Treating!
Well I tried to do an update post on Friday, but Blogger was tempermental so I gave up. So here are progress pics from then: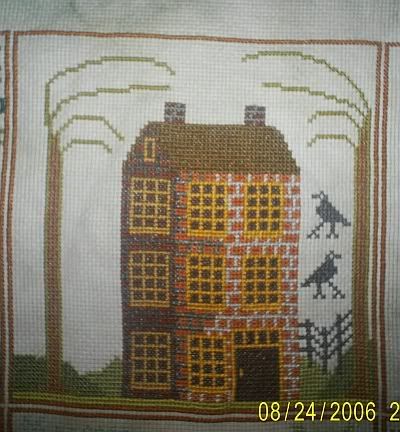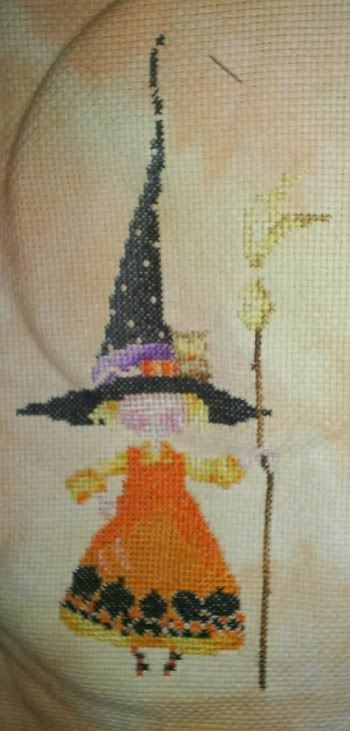 I finished this block off and am onto the next one. I'm now on block 7 (or 3 if you follow them in order). And this next block is going faster than I had expected. :D
Greg has finished the witches feet and started on the pumpkin, but had to detour for a birthday present. I will try to get updated pics of both these projects for tomorrow. :D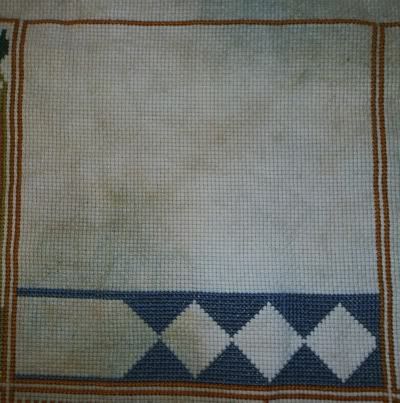 Here's my progress on Block 3. I like the diamond motif, it's very nice looking and so far easy to stitch. I got a lot of stitching done over the weekend watching the HBO series Rome on dvd. There are 10 episodes and all are very well done. I enjoyed it a lot and hope that when they do a second season that it also appears on dvd at the rental place. :D
Here is a pic of my newest Halloween stuff! I found these while shopping yesterday and HAD to have them...sadly I couldn't afford to bring the *whole* party home...a kitty, some ghosts and a skeleton had to stay behind. ;)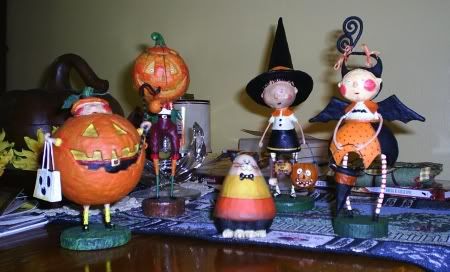 Aren't they just the cutest! They are ready for lots of chocolate, although one of the pumpkin boys looks like he could cut back a bit. ;)
Hope your week is starting out great!