Another One Bites the Dust!
Yes! One more down, 5 more to go! Woo hoo! I finally made progress last night and got this block finished. :D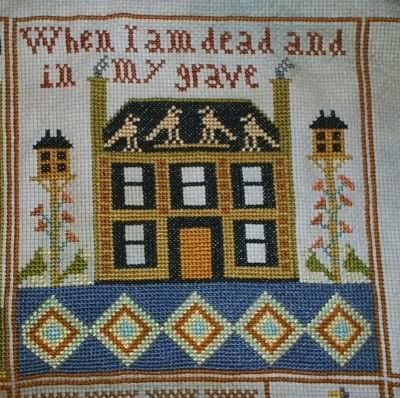 I love how this one looks and have already started on the next block! I'm sure it will take time but Block 4 looks to be interesting in color.
Here's another full view: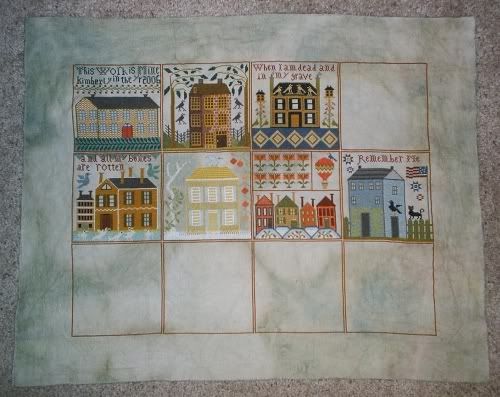 It's really starting to look different and you can also read a portion of the saying so that it makes a bit of sense. ;)
Bea
asked where I got the pattern for the little witch that Greg is stitching. I guess I never did give the name of the magazine although many of you seemed to recognize it. ;) It's from
Cross Stitch and Needlework Magazine
from September, 2006. Fun magazine with lots of interesting patterns. They have a mini preview of November's issue and it looks like it will also have some fun projects. Typically I don't subscribe to magazines because I love to buy individual patterns and because I have so *many* patterns that I will probably never be able to stitch them all in this lifetime. But sometimes you can't resist!
Thanks for all the great comments! I really appreciate each and every one. :D