Feed me, Seymour!
With more feedback! LOL I confess, your kind praises and words of support inspired me to work really hard on my project this weekend. I got so much done that I was amazed with myself...really, no kidding. ;) Thanks to everyone who stopped in and helped me feel better! :D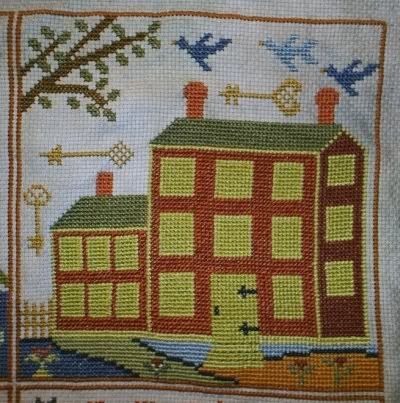 Not only did I finish the final top block, but I decided to go ahead and fill in the back ground on my first block. :) I love how block 4 turned out, darkening the color was a bit of a pain, but it looks so much better. :D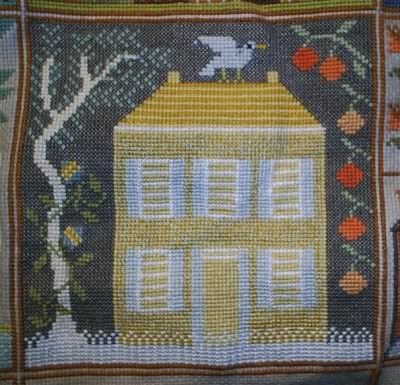 I decided not to go stark black for the background, it seemed too harsh. So I went for DMC 844 which is dark grey and used one strand. I like the softness of it much more than the strong black.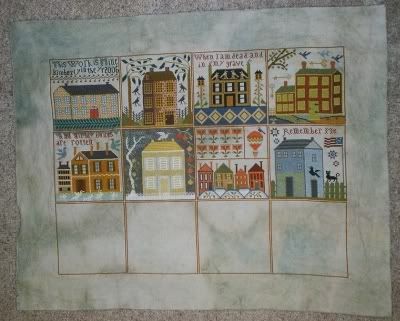 Here is an overall view. I'm 2/3 of the way through! I can't believe it! :D It's going to be weird working on the bottom row. LOL But now that I'm that far along I am hoping to grab some inspiration and get moving along. ;)
Greg is still working away on his terrier. Here's his latest update!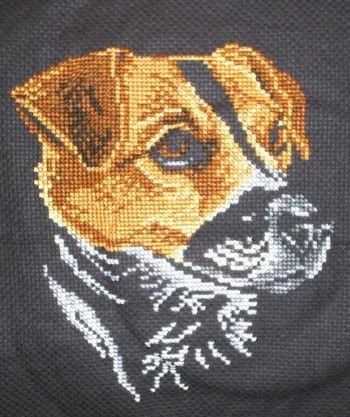 It's starting to really come together, he's doing a great job, as always!
Well, I'm feeling better and back to work. Not 100% yet, but close enough. ;) I get a flu shot on Wednesday, so I'm hoping that will help keep that at bay and hold me over till Spring. ;) (crosses fingers) Hope everyone else is feeling great and doing well. I've got a lot of blogs to check out and "howdy's" to leave. :D