Get Out Your Shoes!
Your Dancing Shoes! That's right it's time to celebrate! I have officially FINISHED! (Well, on Saturday, but who's counting!)
I'm done, caput, finito! It was sort of an anti-climatic finish, as they often are, but it was nice to be done. As soon as I was done I took pictures, sighed with relief and made Greg help me clean up all the thread mess that I created these last 6 months. LOL, LOL
Pictures: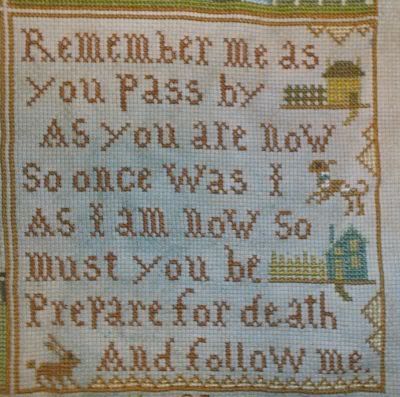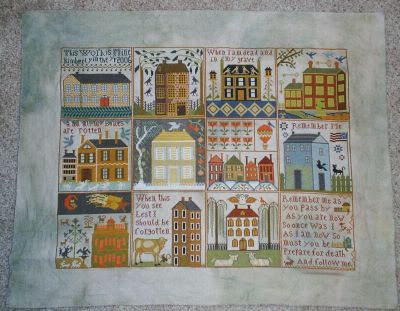 It's so weird to see all the blocks filled in... And as I predicted this last block was just easy, I could've finished sooner if I had taken the time to do it. But things like, oh work, got in the way. LOL
We had a busy weekend, we decided over Xmas to get some new book shelves for all our sundry collections and they were delivered on Saturday and well as a cable upgrade, both about the same time. It was busy at our place for a while. LOL
Anyway I just wanted to show off our snazzy new bookcases that *match* our old computer cabinet. Which now has an honest to goodness working computer in it. LOL For months that computer cabinet had our old non-working computer in it and was just a junk catcher. Now it is actually functional.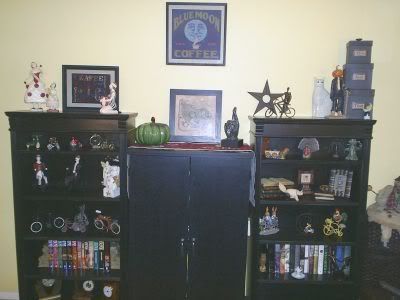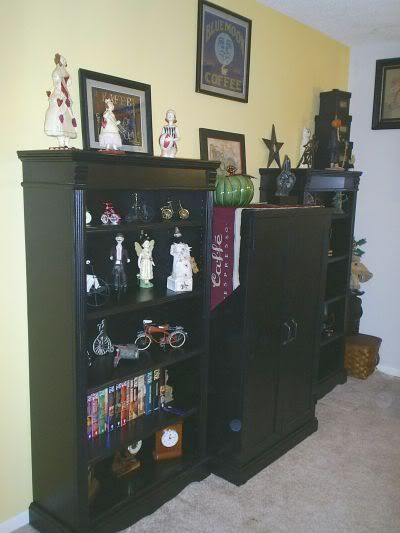 Despite the bookcases being a bit bigger than the old shelves they aren't as deep so it seems more spacious back there. :)
Well hope y'all are having a great week! Let's hope for no snow!